Duplicating Offers in the Offer Locker
This article will instruct on how to duplicate Offers in the Offer Locker.

Before You Begin

Duplicating An Offer

From the Quick Start Page in your admin dashboard, click Offer Locker.





Select the existing offer you would like to duplicate.





Click the Copy button next to the offer title.





Follow the instructions outlined in our How Offer Locker Works article to finish publishing the offer.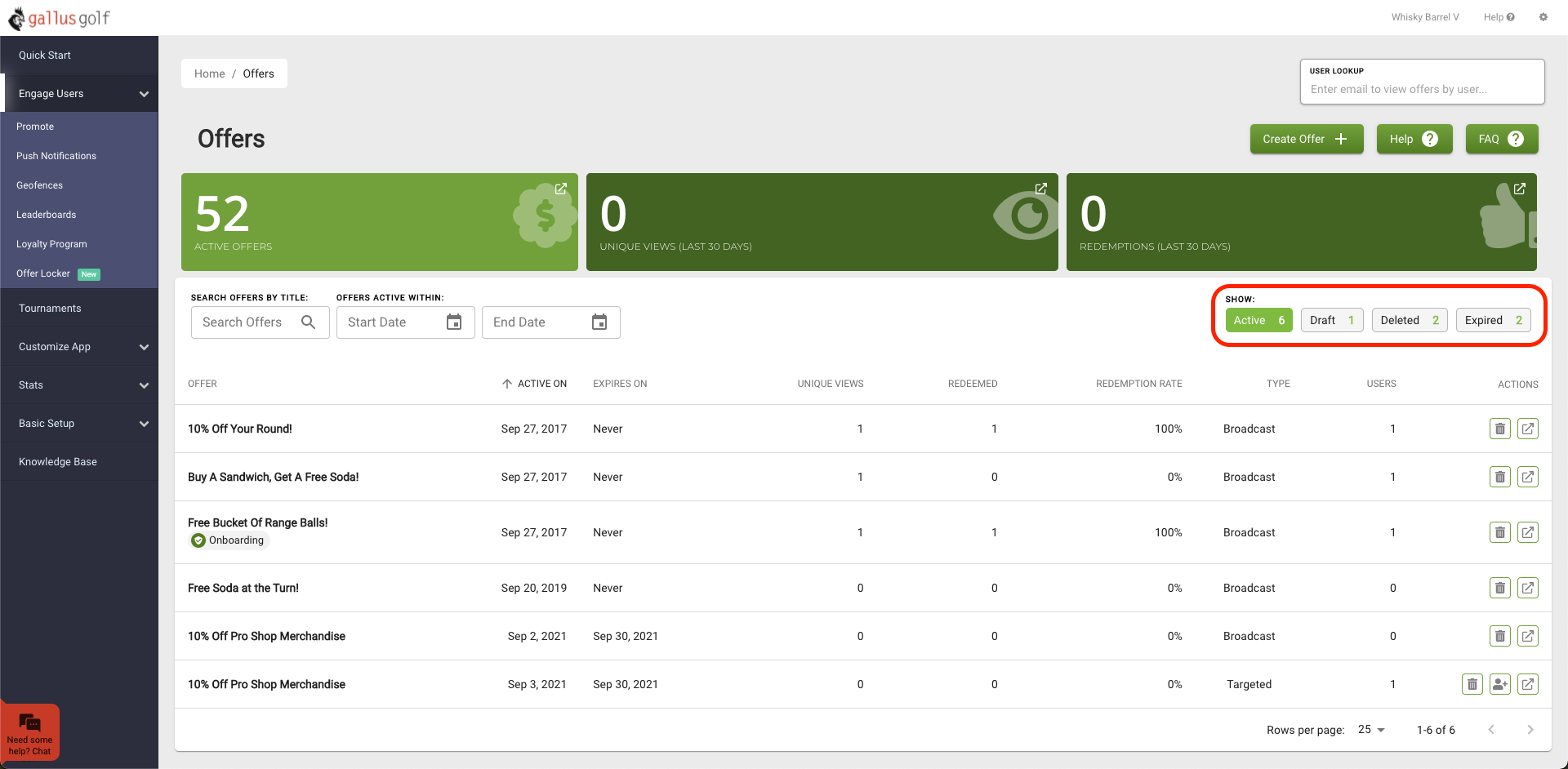 Related Articles

How Offer Locker Works

What Is The Offer Locker? The Offer Locker is a collection of single-use "offers" that are only available within a Gallus Golf app. As an admin, you have the ability to create as many of these as you'd like with whatever content you deem necessary. ...

Pro Tips Webinar Episode 7: Targeted Offer Locker

Description Users are always asking the question, "What's in it for me?" Offer Locker allows your app to keep them coming back using app-only deals and specials. This webinar takes it a step further by showing how Offers can be targeted to a specific ...

Offer Locker Staff Training Resources

Here is a video that explains the process of operating the Offer Locker section from a staff member's perspective: For more information on the Offer Locker, please visit our How Offer Locker Works article.

How Onboarding Offers Work

What's The Point? Encouraging users to download an app requires effort and strategy. Many facilities incentivize their customers to download their app by promoting an offer or deal that is only available within the app. Offer Locker has a ...

How Targeted Offers Work

Before You Begin Make sure to have a basic understanding of the Offer Locker by reading our How Offer Locker Works article. What's The Point? Sometimes you may want to create an offer in the Offer Locker that only displays for specific users instead ...