Before You Begin

What's The Point?

When a Push Notification is sent, users receive it on the lock screen and notification drawer of their device. If they tap on the message, it disappears and they are unable to view it again. To combat this issue, Gallus Golf developed the Message Center to provide a location for users to always find their
Push Notifications
from the past seven days, regardless of whether they've interacted with it or not.
This feature also provides a location for users that chose to opt out of
Push Notifications
to still be able to find the messages that have been sent out from the facility within the app itself.
Accessing Message Center

Open the app.

On the Home Screen, tap Message Center.





A list of all Push Notifications received over the past seven days will appear.





To view the call-to-action link of a given message, simply tap on any message that has arrows to the right.




Opting Into Push Notifications

To receive
Push Notifications
outside of the app on your phone's lock screen or notification drawer, tap the text at the top of Message Center. This will take you to your device's settings, where permissions can be adjusted accordingly to allow
Push Notifications
.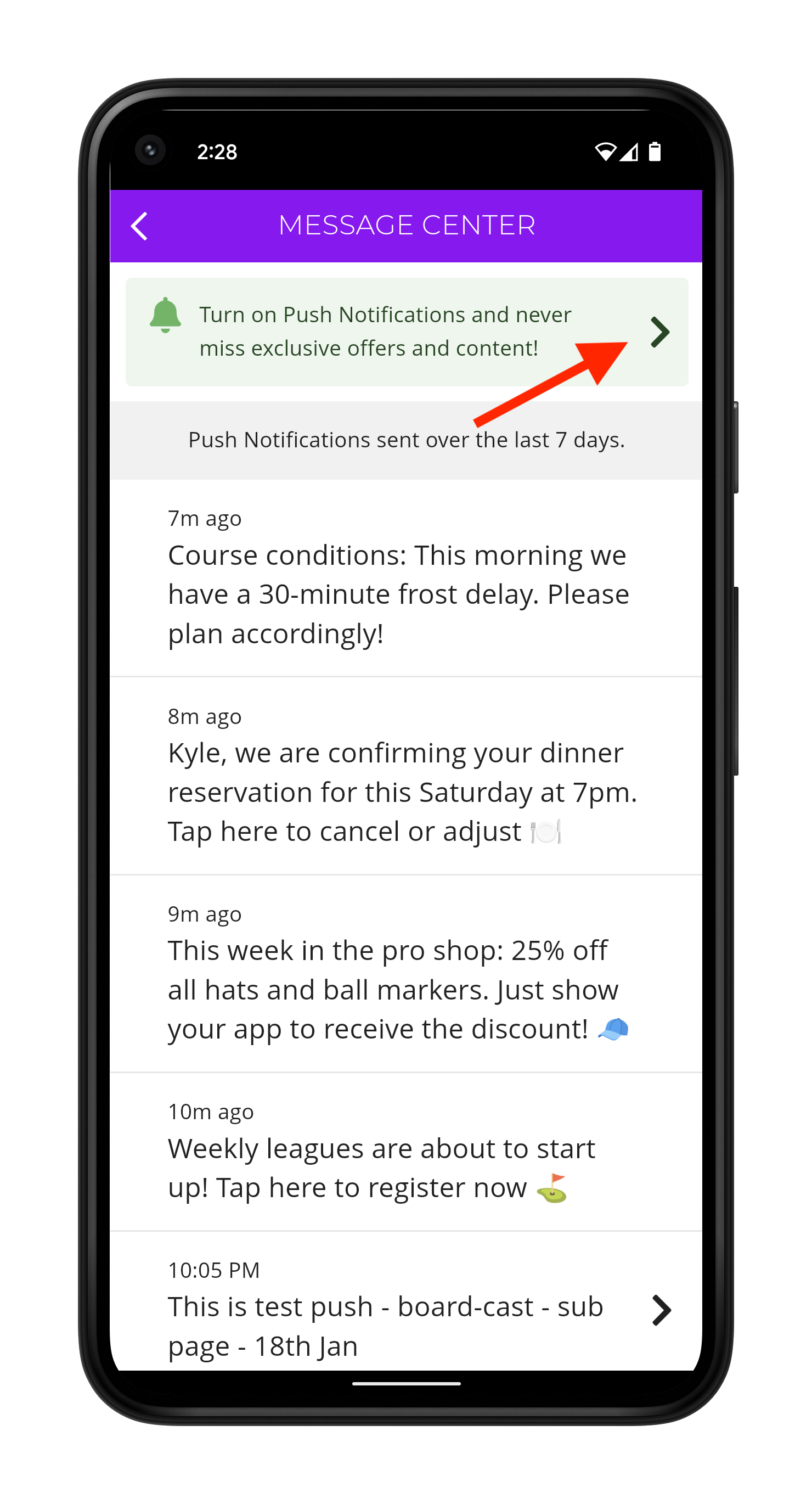 Enabling Message Center In The Gallus Admin Dashboard

For Gallus Golf administrators, follow the below steps to enable the Message Center button on your app:

Log into your Gallus Admin Dashboard.

Click App Navigation.





On the ensuing page, scroll through the list on the left to find Message Center. Click the Home Screen and Side Menu icons to add them in.





In the previews on the right, click and hold the Message Center buttons to drag/drop them to your location of choice.





DONE!